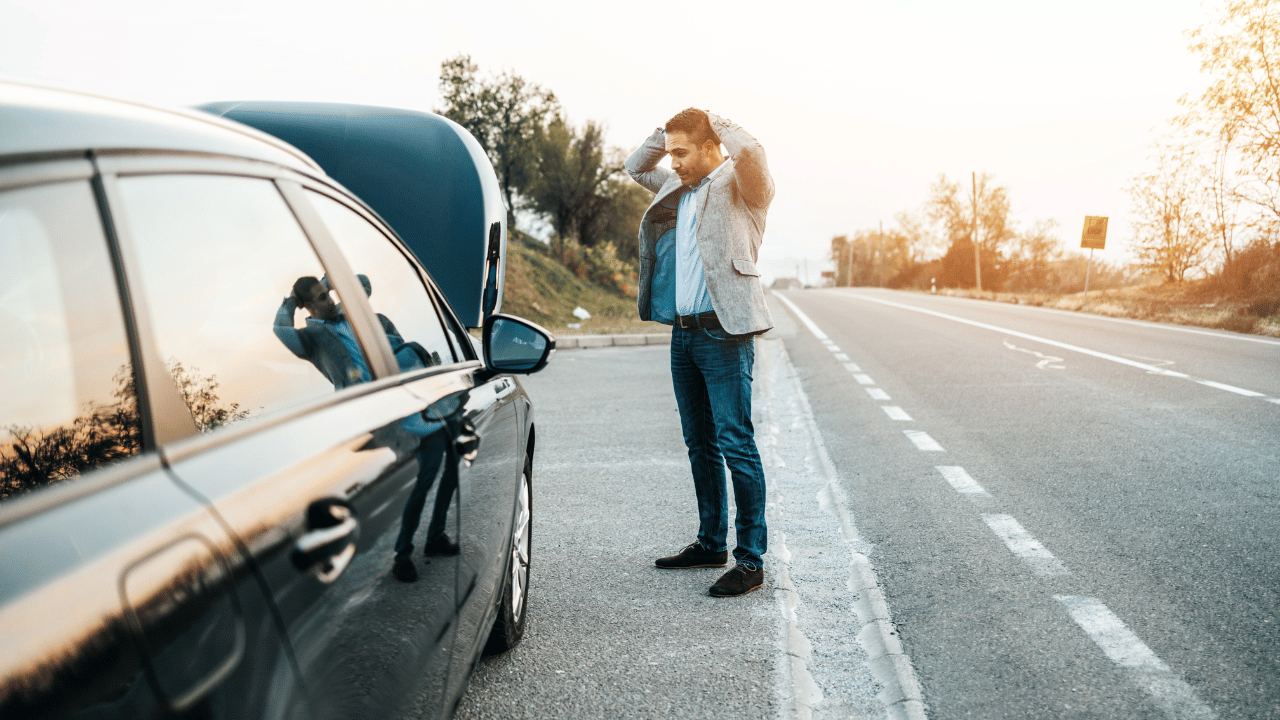 Ever been stranded on the side of the road with a flat tire or dead battery? The roadside assistance industry is surging and with good reason.
As more of us hit the open road, the demand for help in a pinch is huge. Maybe it's time for you to jump on this bandwagon.
Starting a roadside assistance business could be your ticket to adventure and success.
Helping stranded motorists in their time of need is rewarding work. There's room for businesses of every size, from single-truck operations to large fleet services.
The investment to get started is minimal, but the potential for growth and profits is substantial.
Pros and Cons of Starting a Roadside Assistance Business
Starting a roadside assistance business has pros and cons to consider before deciding.
It is essential to carefully evaluate these pros and cons with your skills, resources, and market conditions before deciding whether to start a roadside assistance business.
Here are some of the advantages and disadvantages:
Pros
1. Good Money
Roadside assistance businesses can generate a steady income with relatively low ongoing expenses.
The demand for such services remains consistent as cars always require assistance due to breakdowns or emergencies.
2. Large Market
The market for roadside assistance services is substantial, as there is a constant need for help on the roads.
With millions of vehicles on the road, a broad customer base exists to target.
3. Flexibility
Running a roadside assistance business provides flexibility regarding location and working hours. 
Operating the business from home is possible, reducing overhead costs and allowing for more control over work-life balance
Cons
Stiff Competition
One of the main challenges is the presence of established competitors, such as well-known roadside assistance providers like AAA.
Building a reputation and attracting customers in a competitive market can be difficult.
How to Start a Roadside Assistance Business Without Towing
So you want to start a roadside assistance business but don't want the hassle of tow trucks and storage lots?
No problem. There are plenty of ways to help stranded motorists without all that equipment.
1. Identify Your Target Customers and Their Needs
To get your roadside assistance business up and running, you must figure out who your customers will be.
Are you targeting everyday drivers, commercial fleets, or both? Each group will have different needs.
For personal drivers, focus on basics like:
Jump starts
Flat tire changes
Gas delivery
Lockout service
Commercial fleets will require more heavy-duty services, such as:
Large truck towing and recovery
Cargo transfers
Trailer repairs
Freight relocation
2. Obtain the Necessary Equipment and Supplies
You'll need certain essential equipment and supplies to get your roadside assistance business up and running.
Vehicle
First, you'll need a suitable vehicle to transport you, your equipment, and any parts or tools needed for jobs.
A cargo van, truck, or SUV with plenty of storage space is ideal. Ensure it's properly insured and reliable since your business depends on it.
Emergency Equipment
You'll want emergency equipment like hazard signs, traffic cones, a fire extinguisher, jumper cables, floodlights, and warning triangles to ensure a safe work environment for you and your customers in emergencies.
Tools and Parts
Stock your vehicle with basic tools like wrenches, pliers, screwdrivers, duct tape, and a jack.
You may also want to keep spare parts like fuses, belts, hoses, batteries, and fluids.
This allows you to handle common minor repairs on the spot. You can transport the vehicle to a repair shop for more serious issues.
Technology
Don't forget technology essentials like a smartphone charger, GPS device, and emergency roadside kit.
A backup battery or portable charger is helpful in case of power outages.
Safety Gear
Your safety is essential, so invest in sturdy work boots, gloves, warning reflectors, a first aid kit, and any necessary protective gear.
Let your customers and dispatchers know your location for security using a GPS locator app on your phone.
With the proper equipment and supplies, you'll be fully prepared to assist customers with roadside emergencies and get them back on the road quickly and safely.
The initial investment in quality gear will pay off with a successful roadside assistance business.
3. Set Competitive Yet Profitable Pricing
Before setting your prices, research what other roadside assistance companies in your area are charging for similar services.
Check their websites, and give them a call to inquire about rates if needed. You want to be competitive but still make a good profit.
Factor in Your Costs
Cost of doing business like insurance, licensing, accounting fees, marketing
Gas and vehicle maintenance
Employee wages and benefits (if applicable)
24/7 emergency dispatcher (if offered)
Parts and supplies
Once you have determined your costs, you can calculate how much you need to charge to make a profit.
Aim for at least a 15-20% profit margin as a new business. You can then adjust as needed over time-based on demand and growth.
Consider Your Target Customers
Are you focusing on individual motorists or commercial fleets?
What services are most important to them?
How much are they willing and able to pay?
Price your basic services like jump starts, tire changes, and fuel delivery at a lower cost while charging premium rates for heavy-duty tows or after-hours emergency calls.
Offer package deals and membership options to suit different needs and budgets.
Stay Competitive with Discounts and Special Offers
Introductory specials for new customers
Loyalty programs for repeat clients
Seasonal discounts during slow months
Bundled service packages at a lower overall price
Promoting special limited-time offers is a great way to win new customers and keep your regulars returning.
But don't cut prices so low that you end up losing money. Find the right balance to remain competitive while still turning a profit.
Keep reviewing and adjusting as needed, and your customers will happily call you for help anytime they need help!
4. Build Your Online Presence and Marketing Strategy
Once you have the necessary certifications and equipment, it's time to build an online presence to help market your new roadside assistance business.
Create a Website
A website is essential for any business today. Have one built that highlights your services, experience, contact information, and availability.
Optimize it for search engines by including relevant keywords like "roadside assistance," "mobile mechanic," and "emergency towing."
Build Social Media Profiles
Develop profiles on platforms like Facebook, Instagram, and Google My Business.
Post photos, share updates, and engage with your audience by responding to comments and posting regular updates.
Make it easy for people to find your social media by linking to the profiles on your website.
Run Social Media Contests and Giveaways
Run contests, giveaways, and promotions on your social media to increase likes, shares, and followers.
For example, offer a free oil change or tire rotation. The more people engaging with your social media, the more visibility you'll gain.
Start a Blog
A blog is a great way to establish yourself as an authority in your industry. Post helpful content like "What to do if your car breaks down," "How to change a flat tire," or "Signs you need new brakes."
Optimize blog posts by using related keywords and internal links to your services page.
Advertise on Local Listing Sites
Ensure your roadside assistance business is listed on sites where people search for local services, such as Yelp, Google My Business, Bing Places for Business, and local Facebook Marketplace groups.
These listings are free and help people find your business. Run ads on the platforms to boost visibility.
Offer Promotions and Discounts
Run promotions offering first-time customer discounts, referral programs, and loyalty programs.
For example, offer 10% off the first tow or a free tire rotation after three paid services. This incentivizes new customers to try your services.
FAQ
Who Typically Works in the Roadside Assistance Industry?
Most tow truck drivers are male, while a smaller percentage are female. The gender distribution in this field is not evenly balanced.
While the average tow truck driver has completed high school education, higher levels of education beyond high school are less prevalent in this profession.
In addition, the average age of tow truck drivers in the United States is mid-40s.
What Is the Estimated Cost of Starting a Roadside Assistance Business?
The startup costs for a roadside assistance business typically range from $8,500 to $17,000.
The primary expenses include a tow truck and the purchase of necessary tools. But the cost drops without the tow truck.
To successfully launch your roadside assistance business, you will need various items such as a battery pack, gas can, jumper cables, lockout tools, and more.
How Much Can One Earn From a Roadside Assistance Business?
The average price for a tow service is approximately $110, which includes a hook-up charge of $75 and a charge of $2 to $4 per mile.
Other services offered may range in price from $50 to $300. After factoring in expenses such as fuel and insurance, the profit margin should be around 70%.
Conclusion
A roadside assistance business can be advantageous with minimal start-up costs, the right approach, and dedication to great customer experiences.
If you have the skills and equipment—all you need is the motivation to get out there and start helping people.
Start planning, get certified, spread the word, and before you know it, you'll be hooking up your first customer and launching an exciting new chapter of your life.
And the best part? You get to be the hero who saves the day for distressed drivers.