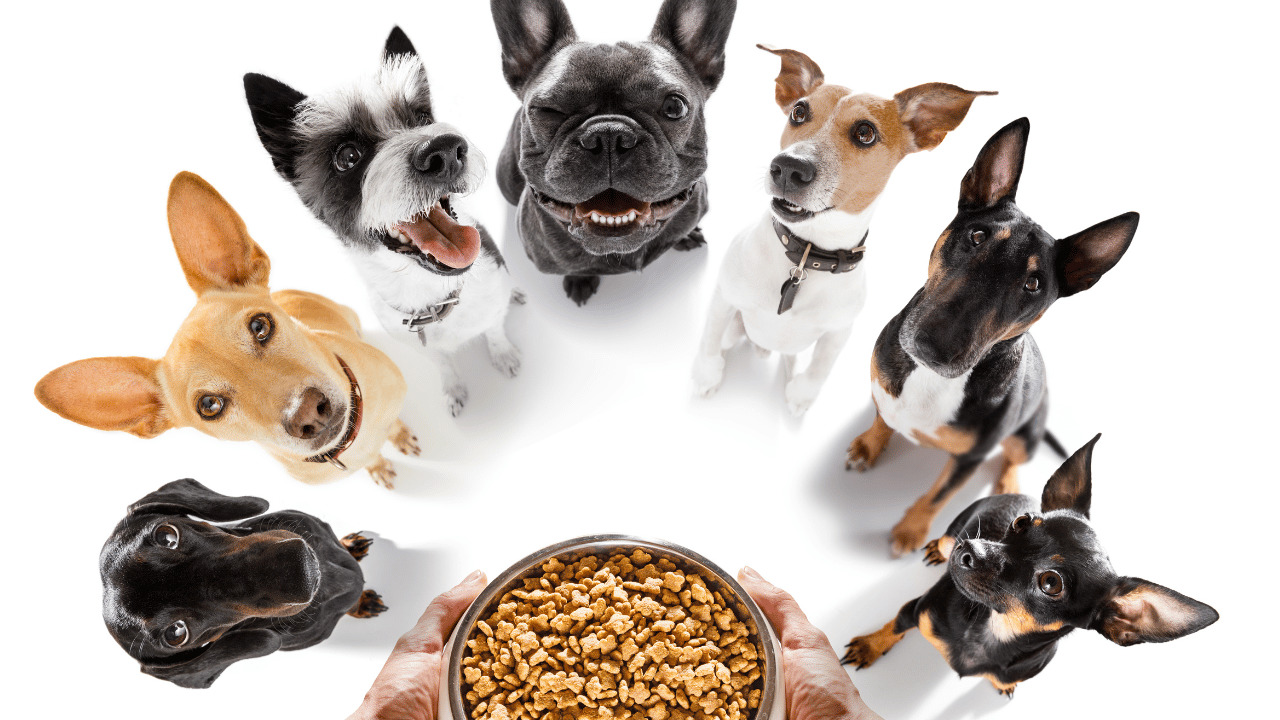 A catchy slogan is a great way to promote your dog breeding business and highlight your expertise.
The right tagline captures your attention and conveys your brand personality.
We've brainstormed 80 fun, clever, memorable dog breeding slogans to inspire you.
Feel free to adapt or use any of these ideas to spark your creative slogans that connect with customers.
Read Also: How to Register a Business Name in New Hampshire: 7-Step Guide
Let's find the perfect tagline to help your dog breeding business stand out!
Unique Dog Breeding Business Slogans
Where pedigree and perfection come standard
Breeding excellence since (year founded)
Champion bloodlines, champion dogs
Our dogs come from award-winning heritage
Raising today's best friends since (year)
Delivering the finest furry companions
Where top bloodlines and personalities unite
Providing the happiest, healthiest puppies
Passionately crafting quality companions
Meticulously matching pedigrees and personalities
Creative Dog Breeding Business Slogans
Where happy, healthy puppies are our priority
Exceeding breed standards – exceeding your expectations
Delivering joy on four legs, responsibly
Purposefully pairing pedigrees and perfection
Preserving the breeds we love responsibly
Improving breeds for Brighter tomorrows
Passionate about protecting our furry friends
Strengthening breeds through precision pairings
Pawsitively perfecting pedigrees since (year)
Thoughtfully crafting canine companions
Funny Dog Breeding Business Slogans
All our dogs have A+ personalities
We don't just breed dogs, we breed smiles
Bringing the best temperaments home to you
Matchmaking pairs with perfect personalities
Breeding the finest furry friends
Creating canine companions with character
Our pedigree: happy, playful puppies
Crafting canines with character since (year)
Producing perfect, playful puppies
Passionately pairing pedigrees and personas
Cute and Clever Dog Breeding Business Slogans
Come meet the pedigreed pooch of your dreams
Making adorable fur balls since (year)
Where furchild dreams come true
Trust our bloodline – Trust our pupline
Paws and pedigree, perfectly combined
Puppy love, expertly crafted since (year)
We work so you can play fetch
Creating cuddle-ready companions
Spooning out cuteness for over (years)
Pedigree pets without the prep
Fun and Quirky Dog Breeding Brand Slogans
Where family trees have fleas
Creating furry friends from A to Z
Crafting canines for doggone delightful days
Come meet your future BFF (best furry friend)
We specialize in wet noses and wagging tails
Satisfying dog wishes since (year)
Delivering kisses and cuddles since (year)
Let us find your future snuggle buddy
Sniffing out spectacular puppies since (year)
Pawsome pups expertly paired
Rhyming Dog Breeding Slogans
Breeding beauties from A to Z
Creating canine cuties carefree
Marvelously matching pedigrees for glee
We know dogs from snout to tail readily
Crafting your companion thoughtfully
Pairing pedigree and personality key
Producing precious pooches properly
Positively the prime pup provider
Perfected pups for bright tomorrows
Preparing perfect furry friends steadily
Alliterative Dog Breeding Company Slogans
Paws and Pedigree Perfected
Personality Prioritized Puppies
Picture Perfect Pooch Pairings
Prepping Precious Puppies
Promising Pup Prep
Pedigree Pet Producers
Preparing Playful Pets
Puppy Pairing Professionals
Personable Pooch Productions
Pleasant Puppy Prep
Read Also: 80 Unique, Creative & Catchy Tequila Business Names
Rhyming + Location Dog Breeding Slogans
(City) Pups Perfected from A to Z
(City)'s Top Dog Breeders, We Know Our Breeds Readily
(City) Marvelously Matching Peds for Glee
(City) Pairing Paws and Pedigree Key
(City) Creating Canine Cuties Carefree
(City) Producing Precious Pooches Properly
(City) Prepping Pawsitively Perfect Pets
(City) Crafting Companions Thoughtfully
(City) Promising Pooch Productions
(City) Pedigree Pet Producing Pros
What to Look for In A Slogan for Dog Breeding Business?
When coming up with a slogan for your dog breeding business, there are a few really important things you want it to do.
1. It should be clear
The slogan must tell people what you do. They need to understand immediately that you breed dogs just from hearing the slogan.
Keep it simple, like "The Best Dog Breeder" or "Puppies Galore."
2. It should be compelling
Another really important thing is that the slogan captures why customers should choose you over other dog breeders.
What makes your puppies and business special? Do you focus on rare breeds, champion bloodlines, health testing, or extraordinary customer service?
Your slogan needs to highlight your unique strengths to attract the right customers. For example, "Quality Puppies, Quality Care" or "The Healthiest Puppies Around."
3. It should be appealing
You also want your slogan to create a feeling appealing to dog lovers.
Play up traits like cuteness, fun, love, or joy since those are the emotions people want to get from their new puppy.
Slogans like "Fall in Love with a Puppy" or "Where Puppies Mean Happiness" tap into the emotional reasons why people get dogs.
4. Keep the tone optimistic too
You want people to feel excited and happy thinking about your puppies, not worried or concerned.
End the slogan on an up note if possible. For example, "Puppies that Delight, Breeders that Care" emphasizes the pleasure people will get from your dogs.
5. Make it memorable
Lastly, make sure the slogan is memorable so people can easily recall it when they're ready to get a puppy.
Keep it short, catchy, and even somewhat rhyme-y. Something quick and upbeat like "The Puppy Place- Come Get Your New Best Friend" sticks in people's minds better than a long description.
Conclusion
A memorable slogan says it all. Convey your expertise, passion, and brand personality in clever words.
Use these dog-breeding slogan ideas as inspiration to craft the perfect tagline for your business. 
Let customers know you proudly produce pedigreed pooches and the happiest, healthiest furry companions.
With the right combination of promoting what you offer, your strengths, feelings of joy, and memorability – you'll have a top-notch slogan that helps your dog breeding business thrive!