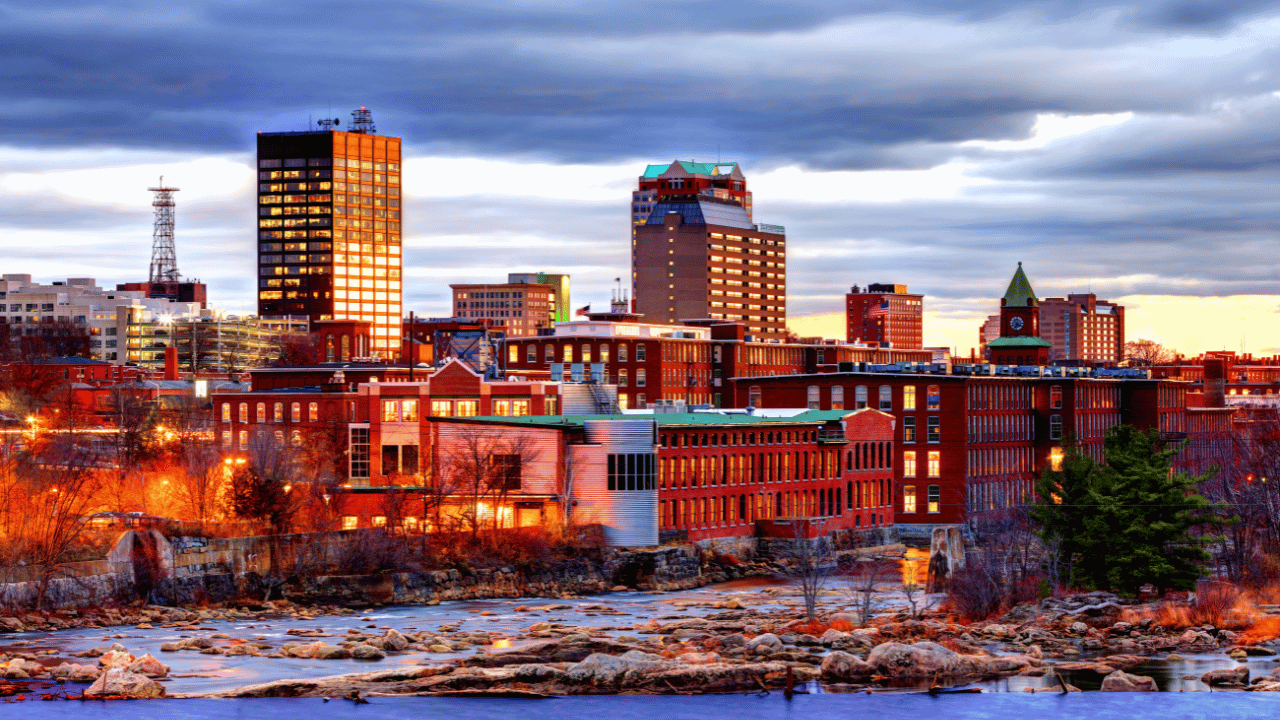 Registering your business name is a key step when starting a new company in New Hampshire.
Establishing your business name protects your brand identity and makes your entity official.
This article will guide you on easy steps to register your business name in New Hampshire.
Read Also: 20 Top Richest Forex Traders in the World
How to Register a Business Name in New Hampshire
Follow this simple 7-step guide to register a business name in New Hampshire:
1. Choose and Verify Your Business Name
Brainstorm memorable, brand-worthy names for your New Hampshire business.
Run initial searches to verify the name is not already registered or registered in the state.
Tips for great business names:
Descriptive names explaining your offering
Location-based names featuring city or region
Founder surnames convey heritage
Invented but short, simple names
Evocative, visual names sparking interest
Use the free NH Secretary of State business name lookup tool to confirm availability.
Refine your name until it's unique, appropriate, and available in New Hampshire.
2. Choose a Business Structure
Decide which business entity structure makes sense for your company based on factors like:
Liability protection needs
Taxes and regulations
Number of founders
Fundraising plans
Expected size and lifespan
Common entity structures in New Hampshire include:
Sole Proprietorship
General Partnership
Limited Partnership (LP)
Limited Liability Company (LLC)
Corporation
Each has pros and cons regarding legal protections, taxes, and operating flexibility.
Consider fiduciary duties and discuss structures with legal counsel.
3. Prepare Required Documentation
To register your business name in New Hampshire, gather key documents covering:
Ownership/Management – Names, addresses, and roles of all owners, partners, or corporate officers.
Registered Office – Physical New Hampshire street address (not PO Box) to receive legal correspondence.
Operations – Description of your business activities and NAICS industry codes.
FEIN – Apply for your Federal Employer Identification Number (EIN) online.
Foreign Entities – Additional documentation if registering a foreign/non-NH entity.
Have all paperwork prepared to complete the registration application fully.
4. Determine Filing Fees
New Hampshire business registration involves fees payable to the Secretary of State's office based on the following:
Your entity structure
Paper or electronic filing
Requested turnaround time
For example, fees for online LLC registration are:
Regular Processing – $100
Expedited Processing – $125
Factor state fees into your startup budget. Filing as soon as possible secures your name.
5. Prepare and File the Application
The New Hampshire Secretary of State website lets you complete business registrations online via their NH QuickStart tool.
You'll input key information covering:
Business name and structure
Primary address
Ownership, partners or officers
Registered agent name and address
Operations overview and industry
EIN number
Follow the prompts to provide the required details and supporting documents.
Pay via credit card. For paper filings, use the appropriate business formation forms.
6. Await Approval and Retrieve Documentation
Regular processing of online business registrations takes 5-7 business days. Expedited filing is processed within 24 hours.
Once approved, you can download copies of your submitted documents along with your:
Certificate of Formation/Organization
Articles of Organization
Certificate of Existence
Save digital and hard copies for your records. Display your license prominently.
7. Complete Additional Registrations
With your business name now officially registered in New Hampshire, complete further key requirements:
Business licensing – Acquire any needed state or municipal licenses.
Taxes – Apply for sales tax ID numbers for payroll/withholding taxes.
Finance – Open a business bank account in your registered name.
Signage – Create signboards and marketing materials bearing your name/logo.
Fulfilling these remaining steps will prepare your registered company to start operations.
Optional: Trademark Your Business Name
For additional protection beyond business registration, consider federally trademarking your distinct company name and associated brand elements like:
Logos
Taglines
Product names
Packaging designs
Pursuing a USPTO trademark makes it easier to prevent infringement as your business grows.
However, trademark registration is not required to operate in New Hampshire under your business name.
Conclusion
Following this straightforward process will help you quickly and smoothly register your unique business name in New Hampshire.
Proper business name registration sets up your venture for success by establishing your brand identity in the state, securing your chosen name, and handling the formalities for future operations and licensing.
With an amazing name that resonates with your audience, compelling offerings, and sound business practices, your distinctive New Hampshire business will thrive for years.