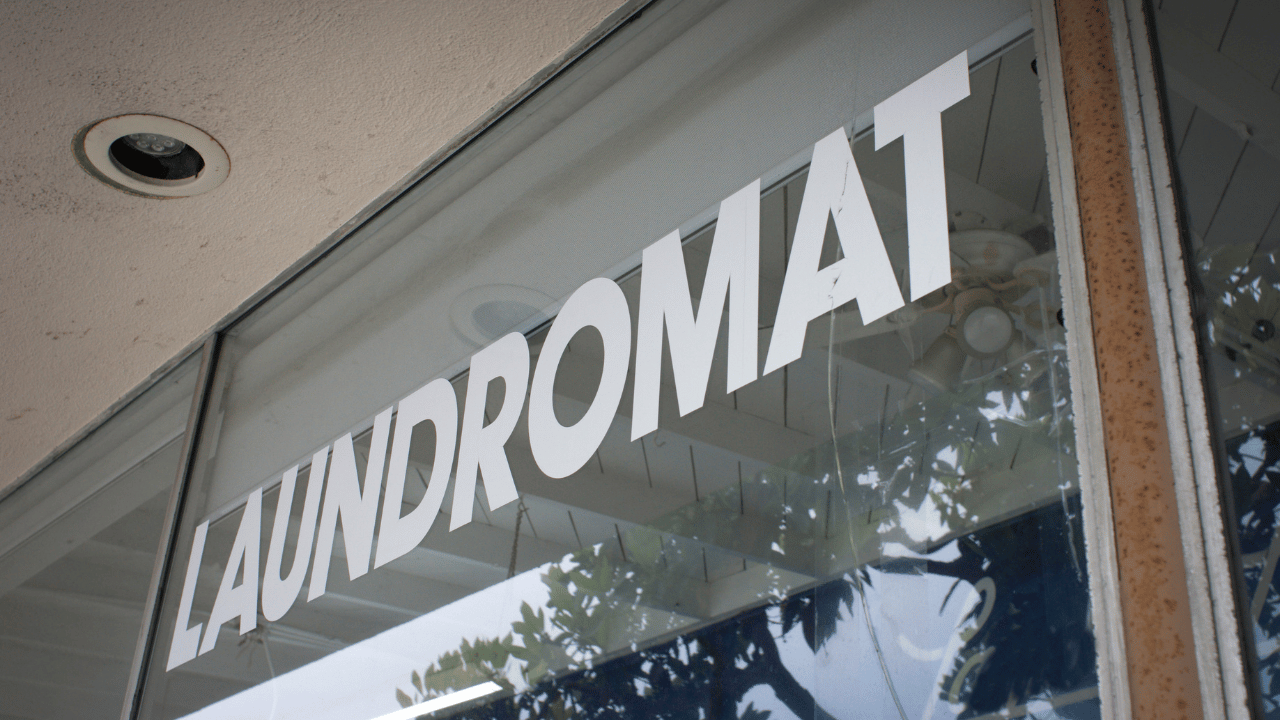 Opening a laundromat can be a great business opportunity, but you'll likely need several licenses and permits to operate legally.
While requirements vary by location, here are 10 common licenses and permits to consider if you plan to start a laundromat.
These permits will ensure you can legally start your business and would be when you have to register or open an account for the laundromat. 
Read Also: 12 Easy Ways to Start a Profitable Diamond Painting Business
10 Licenses and Permits You May Need to Open a Laundromat
Here are the ten licenses and permits you need to open a laundromat:
1. Business License
Most cities and counties require all businesses, including laundromats, to obtain a general business license.
This license proves your business is registered with the city and allows you to operate there.
The application process and cost for a business license vary significantly by location.
In some areas, it may only be $50 per year, while in larger cities, it can cost several hundred dollars annually.
Check with your local county clerk's office or city hall to learn about your area's specific business license requirements and fees.
2. Sales Tax Permit
You'll need a sales tax permit if you plan to sell any goods or services in your laundromat.
This allows you to legally collect customer sales tax on taxable items like detergent or fabric softener.
You'll use your sales tax permit to file regular sales tax returns, reporting your total taxable sales and sales tax collected.
This sales tax gets remitted to the appropriate state and local tax agencies.
The sales tax permit application process will depend on your state but often only takes a few minutes online. Sales tax permit fees are usually minimal as well.
3. Food Service Permit
You'll likely need a food service permit or license if you want to sell food or drinks in your laundromat.
This covers snacks, coffee, or other beverages you may want to offer customers. The health department in your city or county will provide food service permits.
An inspection is often required before issuing the permit to ensure proper food safety protocols are in place.
Renewing your food service permit annually also usually requires an additional inspection.
Costs vary but can range from $100 to $500 annually, depending on your location.
4. Coin-Operated Machine License
Most cities and counties require a special license for coin-operated machines like washing machines, dryers, change machines, vending machines, etc. There is usually a license required for each machine.
The coin-operated machine license helps ensure the machines are properly maintained and serviced for safety.
The business owner must also pay a per-machine fee annually for the license.
If your laundromat will have more than just a few machines, these fees can add up. Make sure to account for these ongoing costs in your business plan.
5. Water Discharge Permit
Operating large numbers of commercial washing machines produces a lot of wastewater.
Most municipalities require laundromats to obtain a wastewater discharge permit to dispose of it legally.
This permit helps ensure laundromat wastewater enters the proper sewer system or wastewater treatment facility.
It also regulates how the wastewater gets managed to meet environmental standards.
In some cases, extra wastewater treatment equipment or processes may be required at your laundromat to meet discharge permit conditions.
Always consult your local wastewater authority about specific requirements in your area.
6. Building Permits
If your laundromat will be located in a new building or requires renovations to an existing space, you'll need proper building permits.
The building permits required will depend on the specifics of the construction or remodeling plans.
Some common building permits include:
Building permit – For new structures or major renovations.
Electrical permit – For installing new electrical systems.
Plumbing permit – For new sinks, drains, and appliances that use water.
Mechanical permit – For HVAC or ventilation systems.
Signage permit – For erecting exterior business signs.
Be sure to have detailed construction plans and drawings to submit along with your building permit applications. The review process can take weeks or even months.
7. Fire Safety Permit
Laundromats often require a permit from the local fire marshal to operate legally.
The fire department will inspect the facility before issuing the permit to ensure adequate fire safety measures are in place.
Some things they may look for include:
Proper storage of chemicals and detergents.
Clear paths to fire exits.
Sufficient fire extinguishers.
Operational smoke detectors and sprinklers.
Emergency lighting system.
This could significantly delay opening if your location needs major fire safety upgrades.
It pays to consult the fire marshal early about specific requirements for laundromats in your area.
Read Also: How to Start a Profitable VoIP Provider Business in the USA with Less Capital
8. Sign Permit
You'll likely need to sign permits if you install exterior business signs on your laundromat.
This includes signs attached to the building and freestanding signs on the property.
Sign permits help regulate signs' size, placement, design, lighting, and maintenance.
There are often zoning restrictions about the type and size of signs allowed in certain areas.
Make sure your sign company handles obtaining the proper permits before starting installation.
If you install signs without a permit, you may have to pay fines or remove them.
9. Environmental Discharge Permit
Some municipalities require laundromats to obtain an environmental discharge permit to release lint.
Large amounts of lint can get washed into wastewater systems during laundromat operation.
An environmental discharge permit helps ensure proper filtration systems are in place to catch lint before it enters drain pipes.
This helps prevent lint from accumulating in public sewer and water treatment systems.
The specific requirements and costs for an environmental discharge permit vary greatly.
Research whether this type of permit is mandatory for laundromats in your jurisdiction.
10. Zoning Approval
Before selecting a location for your laundromat, ensure it is properly zoned for this type of business.
Most cities have zoning regulations that dictate which business types can operate in designated areas.
Laundromats are sometimes allowed in commercial zones. However, some industrial or residential areas may prohibit laundromat businesses.
Check with your local zoning department about any potential zoning restrictions for laundromats.
You'll want to make sure the location you have in mind is cleared for approval before signing a lease.
The zoning approval process may require submitting documents like floor plans, parking arrangements, and inventory.
You may also need to describe operational details like hours of operation and staffing.
It's important to be thorough during zoning approval to prevent delays in opening your laundromat.
Hiring an attorney familiar with local zoning laws can help navigate this process smoothly.
Conclusion
Starting a laundromat business comes with many upfront licensing and permitting requirements.
While it may initially seem daunting, each license and permit serves an important purpose for legally and safely operating your facility.
Be sure to do your due diligence about all required laundromat permits and licenses in your specific city or county.
Research requirements, fees, application processes, and renewal timelines to stay compliant.
With proper preparation, the licensing process doesn't have to stop you from turning your laundromat dreams into reality.
The peace of mind from having all your permits in order is well worth the initial time investment.