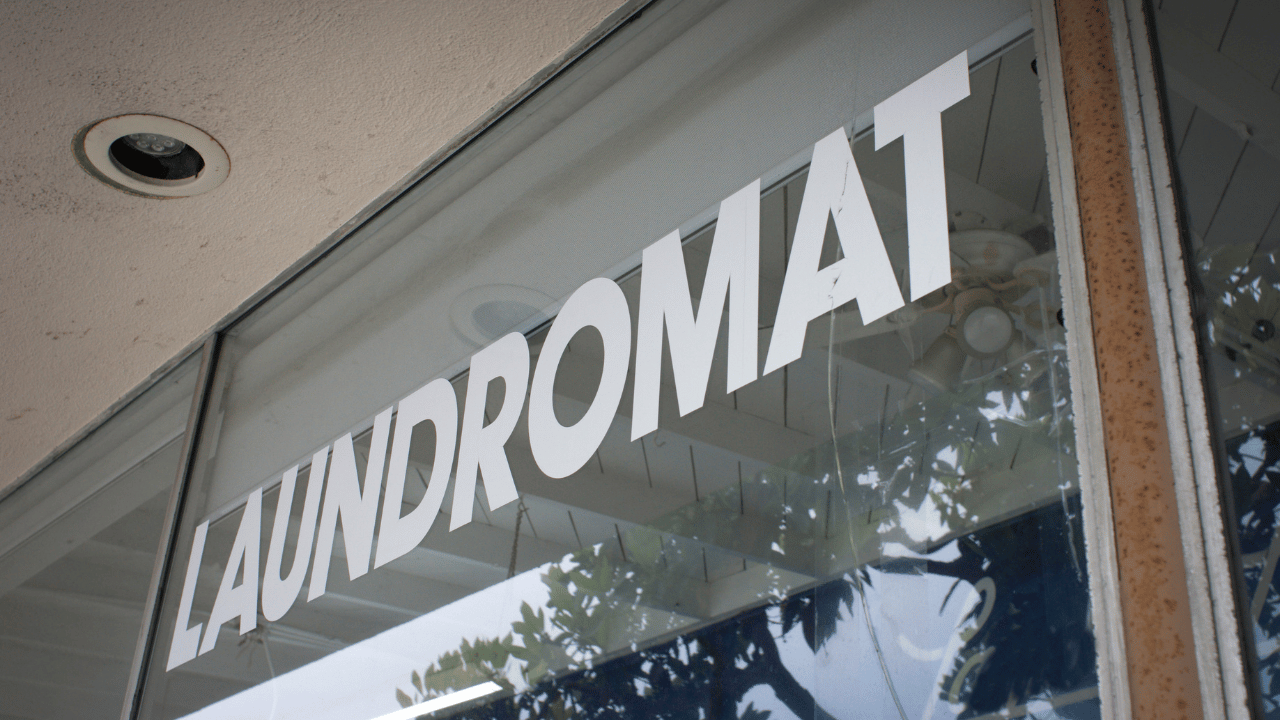 Opening a laundromat can be a great way to start your own business and be your boss.
A laundromat can provide a comfortable income and lifestyle with proper planning and hard work.
This comprehensive guide will walk you through all the steps to starting a profitable laundromat business.
Read Also: 10 Licenses and Permits You May Need to Open a Laundromat
How to Start a Profitable Laundromat Business (See Full Steps)
Here are several steps to start a profitable laundromat business:
1. Select a Good Location
Choosing the right location is one of the most important decisions when starting a laundromat. 
You want an area with plenty of potential customers but not too much competition from other laundromats.
The ideal location has the following:
Enough population density and foot traffic to generate business. Look for neighborhoods with lots of apartments, dorms, hotels, etc. Drive around at different times of the day to observe activity.
Limited existing laundromat competition. Research where the nearest laundromats are located and how busy they appear.
Easy accessibility and visibility. Being located right off a main road or highway exit is ideal. Choose a site that is easy to enter and exit.
Ample parking. You need sufficient parking spaces to accommodate customers.
Space for future growth. Pick a location that allows room for adding more equipment down the road.
Reasonable rent. Make sure the rent is affordable for your projected revenue.
Correct zoning. Check that a laundromat is an approved use for the property.
When evaluating locations, look beyond just lease price. An ideal site may cost more upfront but earn bigger profits in the long run.
2. Choose Your Equipment
The washers and dryers are the foundation of your laundromat. Carefully select commercial-grade machines designed to withstand heavy use.
Key factors to consider include:
Capacity – The number of machines needed depends on location size and projected demand. Plan to accommodate peak usage.
Efficiency – Look for ENERGY STAR-rated washers and gas dryers to reduce utility costs.
Durability – Commercial machines are specially engineered for reliability and long life. Avoid consumer models.
Load size – Offer a mix of machines with small to extra-large capacities.
Speed – Faster washers and dryers better serve customer needs.
Price – Buy quality equipment at competitive wholesale rates. Compare multiple vendors.
In addition to washers and dryers, laundromats require change machines, folding tables, carts, seating, signage, security cameras, soap vending, and more.
Shop around for bargains on used equipment in good condition.
3. Design Your Layout
Carefully plan out how to arrange the equipment and design the interior space.
Goals for your layout include:
Optimal workflow between washers, dryers, folding area, and exits.
Appealing, spacious interior with wide aisles.
Central location for change machine, soap vendor, chairs, ATM, etc.
Clear lines of sight for safety and security.
Logical equipment grouping by load size or function.
Flexible room to add capacity in the future.
Visible storefront signage and displays.
ADA compliance for disabled access.
Draw up your floor plan with exact equipment placements and traffic flow in mind. Verify sufficient power, water, drainage, and venting.
4. Obtain Financing
Opening a laundromat requires significant upfront capital. Many owners utilize SBA loans, which offer favorable repayment terms and lower down payments for new small businesses.
You may also qualify for laundromat-specific financing with extended terms for equipment. VA loans are another option for veteran entrepreneurs.
When applying for financing, lenders will want to see:
A solid business plan with financial projections.
Good credit history and FICO score.
Sufficient collateral and capital.
Relevant experience and laundromat management knowledge.
Strong relationships with equipment suppliers.
Have an accountant help prepare your financial statements and determine the ideal loan amounts needed.
Be conservative in cash flow estimates, and expect financing costs to be substantial.
5. Set Competitive Prices
A profitable laundromat strikes the right balance of affordable prices for customers while generating sufficient revenue.
When setting rates, look at:
Pricing at competing laundromats in your area. Meet or beat their rates.
Coin-operated vs. card payment options. Cards are more convenient for customers.
Time of day or seasonal price adjustments. You can incentivize off-peak usage.
Special pricing for extra large/small loads or loyalty programs.
Free extras like drying agents, stain removers, and air fresheners.
Discounts for seniors, college students, military, etc. This builds goodwill.
Price flexibility for future increases amid inflation.
Post your rates clearly, and keep them consistent across all machines. Price washing separately from drying, with tiered pricing by load size.
6. Minimize Utility Costs
Water, gas, and electricity expenses add up for laundromats. To keep your utility bills under control:
Run full loads and use eco-friendly machines. This maximizes efficiency.
Set machines to use cooler water temperatures when possible.
Install low-flow faucets and showerheads.
Fix any leaky faucets or malfunctioning equipment.
Insulate hot water pipes to reduce heat loss.
Choose energy-saving fluorescent or LED lighting.
Program washers to run during off-peak electric hours.
Vent dryers directly outdoors to avoid wasting heated air.
Explore rebates and incentives from energy providers.
Monitoring your monthly usage and costs helps identify areas for improvement. Energy bills are a necessary expense, so make conservation a priority.
7. Comply with Regulations
Like any business, laundromats must comply with various legal and regulatory requirements.
Be sure to:
Obtain all required state and local business licenses and permits.
Register your business name and establish a proper legal business structure.
Follow all zoning, building codes, sanitation, and safety regulations. Commercial laundries have special requirements.
Pass inspections for fire prevention, electrical, ventilation, and accessibility.
Check that equipment meets codes and is properly installed.
Carry adequate business liability, property, and worker's compensation insurance.
Know laws regarding hiring, wages, worker protections, taxes, etc.
Implement measures to secure customer belongings and deter crime.
Post required signs and notices such as operational info, rates, policies, etc.
Consult professionals to ensure your laundromat complies with all applicable regulations before opening. Conduct regular reviews to maintain compliance.
8. Manage Operations
Running a smooth laundromat operation takes diligent work and oversight.
Best practices include:
Keep equipment in excellent working order through preventative maintenance. Respond quickly to any breakdowns.
Maintain a clean, inviting facility and restrooms. Hire staff to handle daily cleaning.
Establish fair, clear policies on the use of equipment, payment, hygiene, unattended laundry, etc., and post visibly.
Offer security and theft deterrence through cameras, locking machines, and staff presence.
Train friendly, helpful staff for customer service during all open hours.
Accept cash, cards, and mobile payments for convenience. Monitor machine revenue closely.
Set daily/weekly tasks for inventory control, depositing cash, reconciliation, facility checks, etc.
Track peak hours and adjust staffing to match customer traffic.
Listen to customer feedback for potential improvements.
Market your business and special offers through social media, flyers, partnerships with apartments, etc.
Hands-on, professional laundromat management is crucial for profitability and reputation. Put systems in place to run a quality operation.
Tips for Financial Success
Opening and operating any business carries financial risk and uncertainty. Here are some tips to put your laundromat on solid financial footing:
Create a thorough business plan with conservative revenue projections and cost estimates. Plan for contingencies.
Maintain adequate cash reserves and access to credit to handle emergencies or slow periods.
Take advantage of tax deductions and credits available to small businesses. Consult a tax professional.
Control costs through careful inventory management, comparison shopping, negotiating vendor contracts, and reviewing bills for errors.
Consider card-operated machines to reduce theft and increase usage by customers without change.
Provide essential services like daily wash-dry-fold, alteration/repairs, free WiFi, etc., for additional revenue streams.
Keep debt low by making large down payments on equipment loans. Pay down the principal quickly.
Analyze financial statements monthly to catch any declining profit margins. Make adjustments as needed.
Automate inventory, ordering, invoicing, and billing to reduce labor costs. Leverage technology.
Reward loyal customers through incentives like loyalty punch cards or referral bonuses.
With good business sense and money management, your laundromat can deliver stable, long-term profits.
Final Tips & Next Steps
Starting a successful laundromat takes significant time, effort, and financial investment.
But with proper planning and execution, it can provide a great opportunity for business ownership.
Here are some final tips:
Hire qualified legal, accounting, and insurance professionals to protect your interests.
Choose experienced, reliable vendors and suppliers you can partner with long-term.
Be prepared to work long hours initially to manage daily operations properly.
Stay actively involved in the local business community through chambers of commerce, trade associations, etc.
Continuously maintain and upgrade equipment to keep the laundromat looking fresh.
Have a grand opening event to generate buzz and try to get media coverage.
Assess expansion opportunities once your first location is established and profitable.
Conclusion
Now that you have a comprehensive overview of the steps involved, it's time to delve into your laundromat business plan!
Do thorough research, write a detailed plan, secure financing, find the perfect location, purchase quality equipment, comply with regulations, hire a great staff, and start providing excellent service to your community.
With hard work and persistence, you can be on your way to laundromat success.