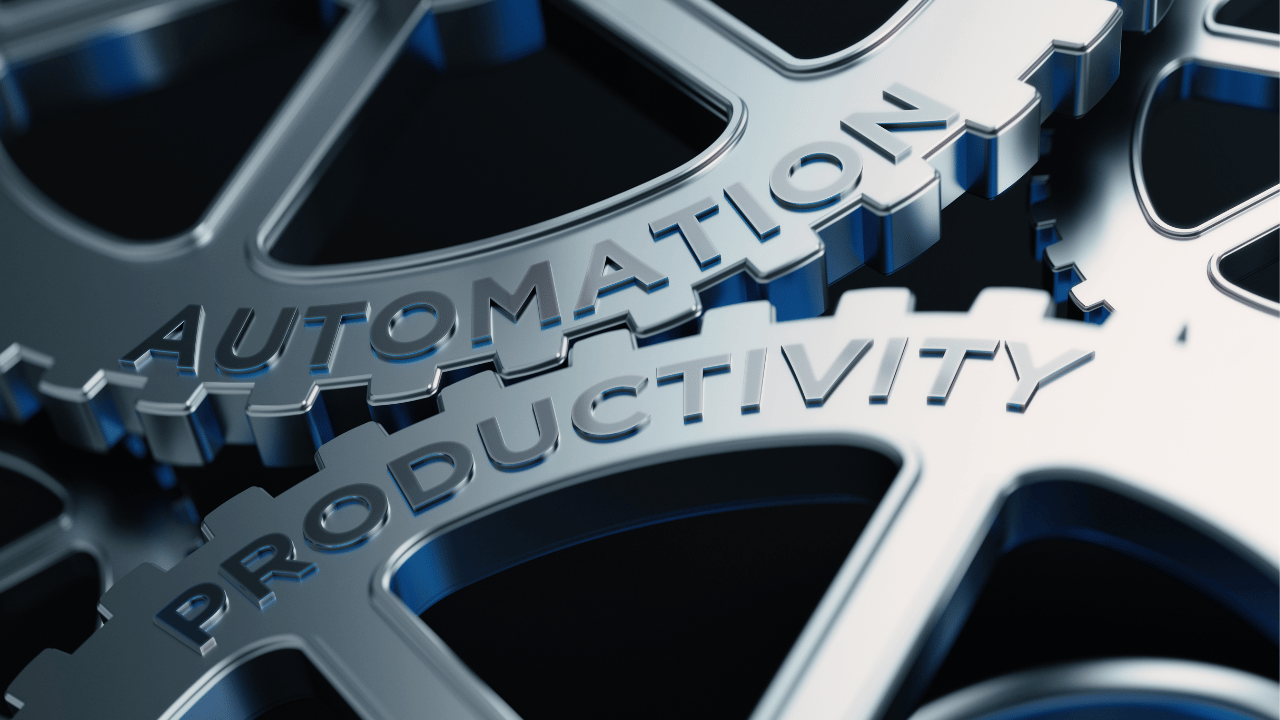 Technology is transforming how businesses operate, providing the opportunity to automate various processes and tasks to increase efficiency.
Focusing on automation services presents a major business opportunity for entrepreneurs in the coming years.
This article looks at 20 of the most promising and profitable business ideas in the automation sector that can be started with reasonable investment in 2023.
Whether providing automated solutions to other companies or integrating automation into your operations, these technology-driven business ideas have significant income potential.
Read Also: 10 Licenses and Permits You May Need to Open a Laundromat
20 Best & Profitable Automation Business Ideas [2023]
Here are the twenty best and most profitable automation business ideas:
1. Robotic Process Automation Consulting
Robotic process automation (RPA) uses software bots to automate repetitive back-office tasks.
As more companies adopt RPA, consultants skilled at identifying automation opportunities, selecting the right software, integrating bots, and measuring results are in high demand.
With expertise in process analysis and workflow mapping, you can launch a profitable RPA consultancy, helping clients efficiently automate business processes.
2. Automated Inventory Management
Managing inventory accurately is vital for product companies, but manual counts and tracking are inefficient.
An automated inventory management solution uses IoT sensors, scanners, and software to continually monitor stock levels, report variances, and trigger replenishment.
Develop or resell your automated inventory management system or provide client implementation services.
Either business model leverages the massive demand for automated inventory solutions.
3. Automated Scheduling Software
Scheduling employees, students, appointments, and more remains tedious in many companies.
Offering automated scheduling software that handles scheduling based on availability, demand forecasting, and other variables can be highly profitable.
Build your all-purpose schedule optimization software or create tailored solutions for specific industries like healthcare, education, and service businesses.
4. Intelligent Chatbot Development
Chatbots allow companies to engage customers and automate conversations at scale.
While basic chatbots have limitations, the real opportunity lies in more advanced AI-powered bots that can understand requests, hold natural conversations, and access backend data to provide intelligent responses.
Develop industry-specific intelligent chatbots for companies to integrate into customer service, e-commerce, and other workflows.
5. Automated Reporting Services
Business reporting requires analysts to manually gather, process, and present data – a time-consuming chore.
Offer automated reporting services that use AI, BI tools, and automation to turn raw data into insightful reports, presentations, and visualizations.
Focus on specific reporting needs like sales reports, financial reports, operational analytics, management reports, and more.
6. Drone Services Agency
Commercial drone usage is growing rapidly. Build a drone services agency that helps clients integrate aerial data, mapping, photography, inspection, and monitoring into their business operations using cutting-edge drone tech.
Offer end-to-end drone program development, data analysis, and training services in construction, agriculture, insurance, utilities, mining, and more.
7. Self-Service Kiosk Software & Hardware
Encourage clients to adopt self-service automation with interactive kiosks and smart vending solutions.
Offer end-to-end kiosk services – customized software, kiosk design and manufacturing, hardware maintenance, content management, analytics, and ROI tracking.
Target high-traffic locations like airports, malls, hospitals, and events venues.
Integrating sales, wayfinding, and service kiosks speeds transactions and improves customer experience.
8. Automated Trading Software
Automated trading systems allow traders to automatically set up rules and algorithms to enter and exit positions.
Develop your auto trading software with features like technical analysis integration, strategy optimization, and backtesting.
Offer customizable platforms to active traders looking to automate their unique strategies and streamline analysis and execution.
9. Smart Factory Consulting
The "smart factory" powered by AI and automation boosts manufacturing efficiency.
Help industrial clients integrate smart factory solutions like autonomous mobile robots, IIoT sensors, automated quality control, predictive maintenance, machine learning, and supply chain automation.
Your consulting firm can manage smart factory change management and optimization.
10. Automated Marketing Services
Automating repetitive marketing tasks like social media posting, email campaigns, and lead generation with chatbots and other tools saves enormous time and maximizes results.
Offer hands-on automated marketing solutions for clients, including campaign creation, list building, performance tracking, data analytics, SEO, and omnichannel messaging coordination.
11. Home/Business Automation Systems
Installing integrated automation systems that manage lighting, climate, security, energy use, entertainment, and more based on pre-set rules and conditions is an on-demand service.
Offer convenient and efficient home and business automation solutions incorporating popular standards like Z-Wave, Zigbee, Nest, Alexa, etc.
Program customizable automated experiences for each unique property.
Read Also: 20 Best & Profitable Boring Business Ideas [2023]
12. Autonomous Mobile Robot (AMR) Services
Autonomous mobile robots enable warehouses, factories, and supply chains to automate material transport and inventory management.
Provide AMR services, helping clients select, program, and integrate next-gen warehouse robots.
Handle mapping, fleet optimization, integration, analytics, and ongoing monitoring to maximize AMR benefits.
13. Drone Photography & Videography Agency
Drone-based photography and videography provide stunning aerial views and dramatic sweeps impossible with traditional equipment.
Launch a specialized drone media agency offering aerial imaging for commercials, films, listings, events, surveys, inspections, social media, and more.
Manage FAA waivers, provide licensed pilots, and handle post-production.
14. Self-Driving Vehicle Software
Major players are racing to perfect full self-driving vehicle (SDV) tech – and need simulation platforms to train AI driving systems.
Develop and license SDV simulation software for tech firms and automakers.
The software generates photorealistic virtual driving environments and scenarios to train autonomous driving algorithms at a massive scale safely.
15. Automated Document Analysis Software
Reading and analyzing documents like contracts, forms, and reports wastes vast professional time.
Provide AI-powered software that instantly reads, extracts, analyzes, and summarizes key data from legal agreements, financial reports, insurance claims, and other documents.
Serve law firms, insurance companies, and other document-intensive businesses.
16. Smart Agriculture Solutions
Help farmers increase yields, reduce costs, and optimize operations by implementing automated precision agriculture technologies like GPS, robotics, sensors, software, and data analytics.
Offer cost-effective smart agriculture solutions tailored to each farm's needs and acreage – such as variable rate irrigation, automated picking robots, predictive analytics, and more.
17. Retail Automation Systems
Retail automation improves inventory management, checkout, loss prevention, loyalty programs, and more.
Develop or install automated retail solutions like self-checkout kiosks, smart shelves with built-in sensors to detect stockouts and AI-powered customer traffic pattern analytics.
Help retailers drive revenue through automation.
18. Automated Warehouse Solutions
Warehouses are prime environments for implementing automation to speed fulfillment, improve accuracy, and reduce labor costs.
Offer integrated warehouse automation solutions, including autonomous mobile robots, automated storage and retrieval systems, pick-to-light systems, automated sortation conveyors, and more.
19. Automated 3D Printing Services
3D printing transforms product design but has remained labor-intensive.
Launch a service bureau automating design submission, optimized 3D printing, finishing, quality control inspection, and shipping of customer orders.
Customers submit designs online for automated handling from start to finish. Pursue volume through e-commerce integrations.
20. Intelligent Virtual Assistants
AI chatbots capable of natural conversations, complex scheduling, data lookups, and more provide businesses with automated "virtual assistants" to handle customer inquiries and administrative tasks cost-effectively.
Develop virtual assistants tailored to industries like real estate, law, e-commerce, and financial services or provide a general-purpose solution.
Conclusion
Automating business processes is one of the most impactful technology trends worldwide, creating major software, services, consulting, and more opportunities.
Focus your entrepreneurial efforts on adding automation capabilities to companies lacking expertise internally.
With the right solutions and skills, assisting other businesses to automate intelligently can become a highly scalable and profitable venture.
Look for automation opportunities in every industry and business function and build your offerings around solving those universal pain points.