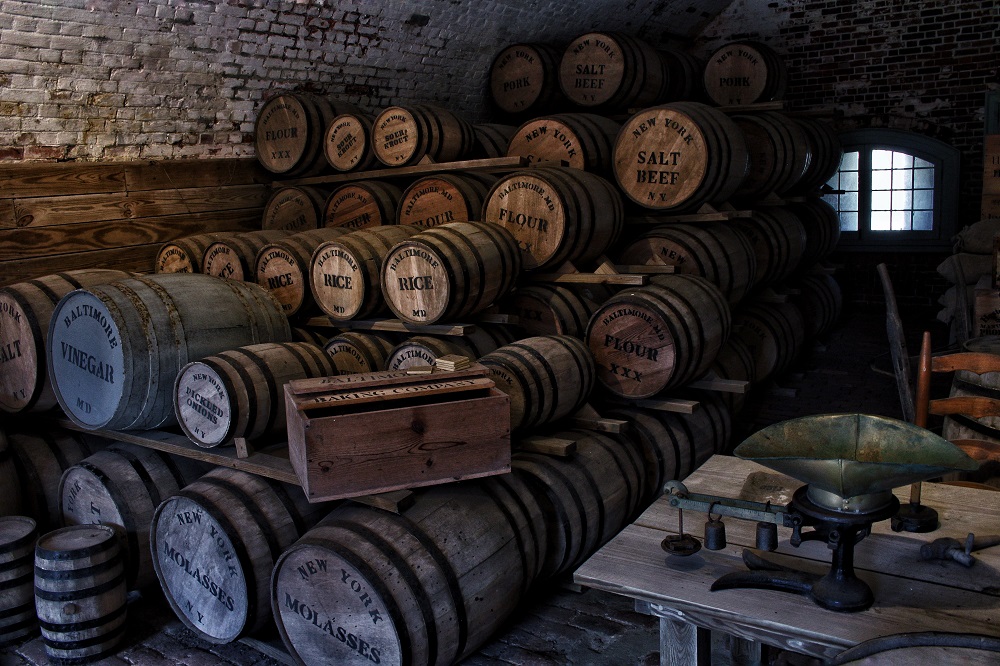 Wineries are one of the numerous attractions that the Hamptons have to offer.
A visit to a winery might be for you if you want to spend the day outside while sampling some fantastic wines and understanding how they are made.
How Many Wineries Are There in the Hamptons?
There are numerous lovely wineries in the Hamptons on the east end of Long Island.
With more than 60 wineries and vineyards based in the Hamptons.
You might find a red, white, fizzy, or rose wine on the North Fork ideal for fun celebrations or languid summer nights.
What Is The Oldest Winery in the Hamptons?
The oldest vineyard on Long Island is Castello di Borghese.
In 1973, Alex and Louisa Hargrave founded it.
They developed and became pioneers of the East End's viticulture sector, laying the foundation for over 50 other vineyards and Hampton wineries that currently influence the area.
Best Wineries in the Hamptons You Should Be Visiting
Channing Daughters
This beautiful winery is tucked away in Bridgehampton and is a hidden gem.
Channing Daughters is undoubtedly the winery for you if you enjoy unassuming, upscale, and friendly places to hang out.
Channing Daughters offers a small and exclusive selection of six different locally sourced vinos each day (try their orange wines and sparkling wines), which is just enough variety to choose from.
It is situated on a stunning piece of land home to twenty-eight acres of vines. They take great pride in their daring experimentation; some wines are filtered and fined while others are wilder.
Their wines are varied and flavorful. While some wines are grown in barrels, others are in stainless steel tanks.
Wolffer Estate Vineyard
A day spent at the Wolffer Estate resembles a day spent in a rural European setting.
Miles and miles of lush green open up in front of you, and the stunning architecture is a sight to behold.
Enjoy the Atlantic wind here instead of at one of the Hamptons' elite beaches, where you may spread your blanket and have a picnic with wine, meats, and cheeses.
Inside, you'll find a magnificent patio, lofty ceilings, and big windows.
Hampton residents are known for their delectable and well-known rosé ("Summer in a Bottle"), which is crisp, cool, and the ideal way to cool off in hot weather.
Additionally, they provide award-winning reds, whites, sparkling drinks, and ciders.
Kontokosta Winery
Whether you prefer white or red wine, Kontokosta Winery is the towering-yet-gorgeous waterfront setting for individuals who enjoy a tranquil spring day, a slow summer evening, a romantic and private evening, and a smaller crowd.
MUST READ >> Beginner's Guide to Choosing the Best Red Wine
The winery is built in a storied A-frame structure with a red barn front door and sea-inspired Beachwood.
The striking building includes expansive windows and ceilings and a large lawn for strolling over while holding a glass of wine.
Since the winery is positioned atop Greenport's cliffs, the sunsets are beautiful and are best seen from one of the balconies.
Duck Walk Vineyard
Water Mill's Duck Walk Vineyard is highly recognized for its award-winning wine and picturesque landscapes.
The family-owned winery is open for groups of 8 or less to picnic on the grounds with wine purchases and provides a wide variety of wines, including reds, whites, and dessert wines.
Clovis Point
Visit Clovis Point's 10 acres of picturesque vineyard land if you're a wine enthusiast about Instagram-worthy presentations and settings.
What was once a 1920s potato barn has been transformed into this "vintage" and rustic boutique vineyard.
Why drink only one wine when you can drink several? They provide a range of wine flights in their heavenly tastings, so you can have your wine and drink it too!
Baiting Hollow Farm Vineyard
Wine and animal lovers, unite! It is worthwhile to visit Baiting Hollow Farm Vineyard.
A hip and inventive vineyard serving as a shelter for orphaned horses, they also provide wine tastings and horse sanctuary excursions.
A few of their award-winning vintages should be sampled, including Chardonnay, red blends, rosé, and a sweet dessert wine.
Bedell Cellars
In addition to barrel tastings, Harvest Vineyard Tours, and even sailing around Shelter Island while sipping their wines, Bedell Cellars offers every event you could imagine.
Try First Crush Red, their deep and delicious malbec.