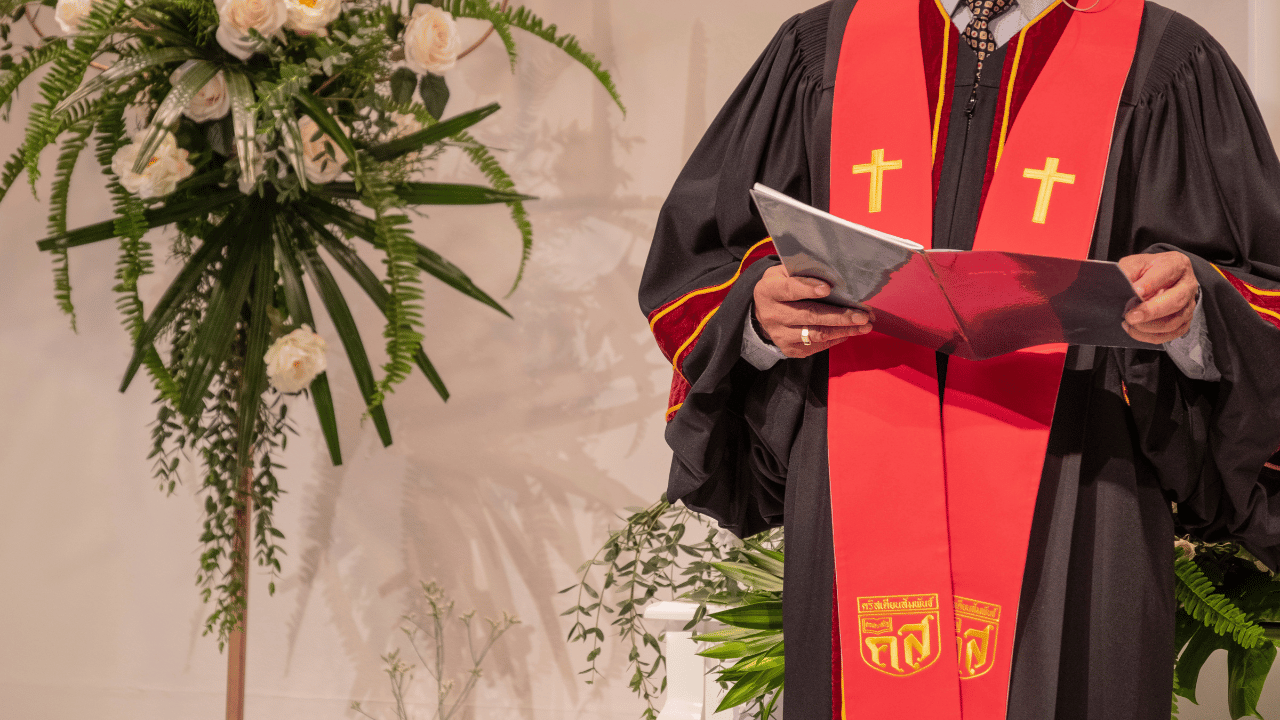 Nigeria has a vibrant community of mega pastors who head large churches and ministries; they are also some of the richest personalities in the world. Many boast huge congregations across Nigeria and abroad.
The pastors on this list have built massive personal fortunes from their churches, books, broadcasts, and other business ventures.
Their wealth and influence make them celebrities in Nigeria and internationally.
Let's look at 20 of the richest Nigerian pastors ranked by their estimated net worth. The amounts will blow your mind!
Read Also: Top 20 Easiest Jobs in the World
20 Top Richest Pastors in Nigeria
The following are the top richest pastors in the world:
1. Bishop David Oyedepo – $150 million
David Oyedepo heads Nigeria's largest church, Winners' Chapel, with 50,000+ members.
He's also one of Africa's wealthiest preachers. His net worth is estimated at $150 million!
Oyedepo owns four private jets and homes in London and the US. His churches, affiliated businesses, and books built his enormous fortune as one of the richest pastors in Nigeria.
2. Pastor Enoch Adeboye – $130 million
Pastor Enoch Adeboye heads the Redeemed Christian Church of God in Nigeria, with millions of followers globally.
He's revered for his teachings, prophecies, and healing powers. Adeboye has a personal net worth of $130 million.
His vast fortune stems from church revenues and income from his many Christian books and films.
3. Bishop Ayodele Oritsejafor – $120 million
Bishop Ayodele Oritsejafor founded the Word of Life Bible Church, one of Nigeria's most attended churches. He has a fortune estimated at $120 million.
Oritsejafor owns investments in banking, real estate, media, and transport. He also operates Eagle Flight Micro Finance Bank.
4. Pastor Chris Oyakhilome – $80 million
Pastor Chris heads Nigeria's LoveWorld Ministries. He hosts huge faith rallies and runs the television network Christ Embassy TV.
Oyakhilome's fortune is valued at $80 million. His church franchise branches and business ventures contribute to his wealth.
5. Pastor Matthew Ashimolowo – $70 million
Matthew Ashimolowo converted from Islam to Christianity at age 20 and later founded Kingsway International Christian Center (KICC).
His church has expanded with branches in Africa, Europe, and beyond.
Ashimolowo has amassed a $70 million fortune running his Nigeria megachurch and media company Winning Ways International.
6. Pastor Temitope Joshua – $60 million
T.B. Joshua founded The Synagogue Church of All Nations (SCOAN), growing it into one of Africa's largest congregations.
He claims God channels prophecies and healing powers through him.
Joshua's net worth is an estimated $60 million, mainly from his church operations, TV station Emmanuel TV, and other media.
7. Pastor Chris Okotie – $45 million
Chris Okotie was a popular pop musician in the 1980s before starting the Household of God Church.
He ran for Nigeria's presidency three times. Okotie has built up a $45 million net worth.
He earned big from his music, but the bulk is from his Lagos megachurch and other savvy investments.
8. Pastor Gbenga Oso – $35 million
Gbenga Oso leads the Laughter Foundation Church with branches across Nigeria. He's known for miracle healing, televangelism, and prophetic ministry.
Oso's net worth is estimated at $35 million. His church brings in millions of yearly funds for his luxury lifestyle and philanthropic works.
9. Reverend Chris Okotie – $30 million
Reverend Chris Okotie worked as a lawyer before taking up pastoral ministry. He started the Household of God Church International.
Okotie has leveraged his ministry to build a fortune of $30 million. He ran for Nigeria's presidency four times while leading his popular Lagos church.
10. Pastor Lazarus Muoka – $28 million
Pastor Lazarus Muoka founded and heads The Lord's Chosen Charismatic Revival Movement.
He hosts massive crusades where he claims to heal illnesses and deliver people from evil spirits.
Though controversial, Muoka has built a personal fortune of $28 million as one of the richest pastors in Nigeria through tithings and donations.
11. Pastor Taiwo Odukoya – $25 million
Pastor Taiwo Odukoya and his South African wife started The Fountain of Life Church. They have helped build over 1,000 churches across Africa.
With a $25 million fortune, the Odukoyas use their wealth for church growth and charitable works like free schooling.
12. Pastor Chris Kwakpovwe – $23 million
Chris Kwakpovwe is the founder of Manna Prayer Mountain Ministry in Lagos. He started Our Daily Manna devotional, which sells globally.
Kwakpovwe has an estimated net worth of $23 million. His daily devotional and church bring in huge revenue, which funds his 3 private jets.
13. Reverend Father Ejike Mbaka – $20 million
Catholic priest Ejike Mbaka leads the Adoration Ministries in Enugu, attracting over one million followers. He's known for faith healing, prophecy, and charity.
Mbaka has built his church into a multi-million dollar organization, which drives his $20 million personal fortune. He also owns businesses that fund his lavish lifestyle.
14. Pastor W.F Kumuyi – $19 million
WF Kumuyi is the founder and General Superintendent of Deeper Life Bible Church, with millions of members. His church spans Nigeria and 91 other countries.
Kumuyi has a personal net worth of $19 million. His fortune comes from church incomes and sales of over 80 Christian books he authored.
15. Dr. Daniel Kolawole Olukoya – $18 million
Dr. Olukoya is Lagos's General Overseer of Mountain of Fire and Miracles Ministries. He holds a PhD in Molecular Genetics.
Olukoya has built his church into a global ministry that drives his $18 million wealth.
He claims his spiritual warfare prayers can break curses and destroy evil spirits.
16. Pastor Joseph Prince – $18 million
Joseph Prince founded Singapore's New Creation Church, which has 33,000+ members today. His TV broadcast reaches millions worldwide.
In addition to his church leadership, Prince's net worth is $18 million due to royalties from his books, seminars, and online courses.
17. Reverend Father Mbaka – $15 million
Reverend Father Mbaka leads the popular Adoration Ministry in Enugu state. He hosts overflowing pilgrimages where he performs miracles.
Mbaka's fortune is valued at $15 million. His church brings in heavy donations, which he uses to help the poor and spread the gospel nationwide.
18. Pastor Taiwo and Bimbo Odukoya – $12 million
Pastor Taiwo and Bimbo Odukoya founded The Fountain of Life Church with branches worldwide.
Tragically, she died in a 2005 plane crash. Pastor Taiwo Odukoya died in 2023 after a brief illness.
Their $12 million fortune was built from church revenues and television broadcasts.
Their son continues their church's ministry and outreach programs.
19. Prophet T.B. Joshua – $10 million
The late Prophet T.B. Joshua founded the Synagogue Church of All Nations in Lagos.
When he was alive, he claimed his Christian ministry could heal any disease or condition.
Late T.B. Joshua amassed a $10 million fortune from his church donations, TV channel, and humanitarian aid. His miraculous healing powers draw huge crowds.
20. Pastor Chris Okafor – $8 million
Pastor Chris Okafor founded the Liberation City Church in Ojodu, Lagos, boasting over 30,000 members. He's known for fiery prophecies and miracles.
Okafor has an estimated net worth of $8 million, driven mainly by church offerings and spiritual tourism. His church and lifestyle continue attracting new followers across Africa.
Read Also: 20 Earners on OnlyFans: Highest Paid
Conclusion
Nigeria's richest pastors have incredible wealth, power, and influence. While some use it responsibly, controversies have surrounded many pastors' lavishness and claims of miracles. Yet their churches and fortunes keep growing yearly.
This new generation of celebrity Nigerian pastors shows what's possible when you combine charisma, faith, and business expertise.
Loving or hating them, their stories are inspirational and instructional for anyone looking to make an impact.