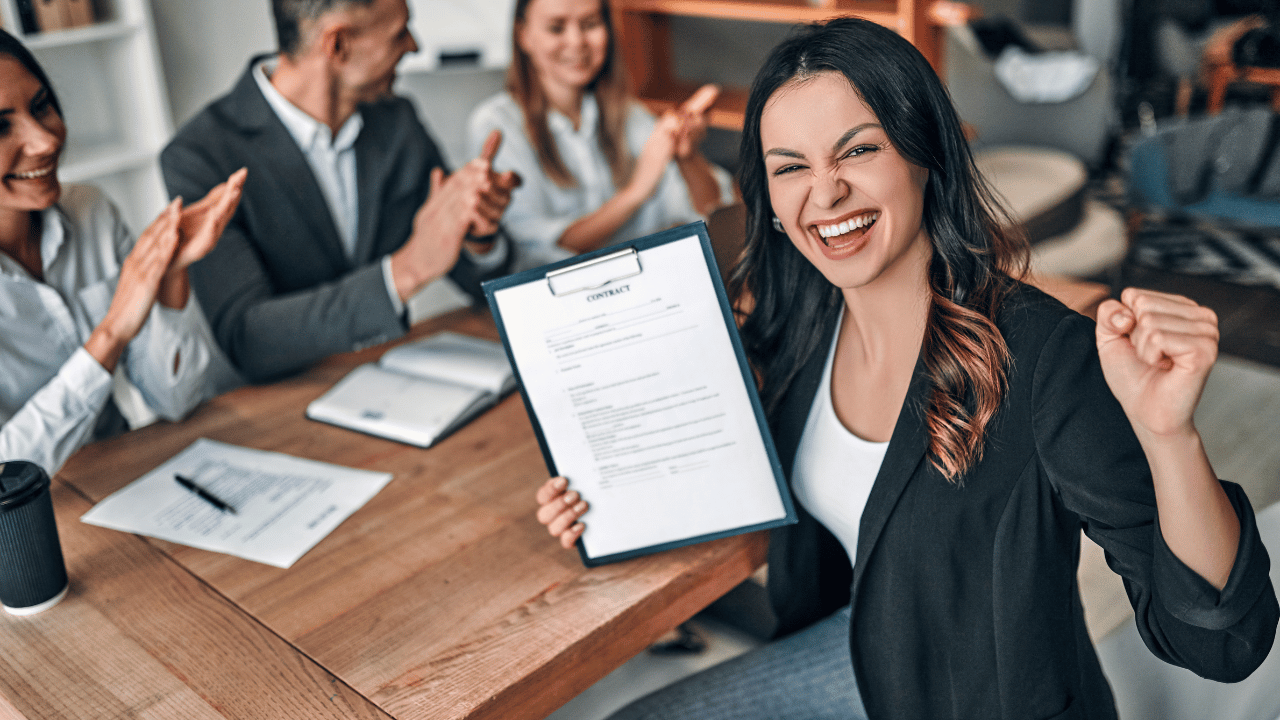 We all dream of a job that doesn't feel like work. The job where you can coast through the days and life with little stress or effort.
While it may seem too good to be true, some easy jobs require minimal exertion while still paying the bills.
These roles allow you to work and make money while enjoying ample free time and freedom.
If you're looking for a career change to something more laidback, check out this list of the 20 easiest jobs in the world right now.
Find your new mellow livelihood!
Read Also: 20 Earners on OnlyFans: Highest Paid
Top 20 Easiest Jobs in the World
Here are the top easiest jobs in the world and their requirements:
1. Video Game Tester
Video game companies will hire gamers to test new games and report bugs or issues.
As a game tester, you simply play the latest video games for hours and submit detailed reports.
Requirements are minimal – you don't need specialized training or skills. Testing video games all day in a casual work environment is a dream job for hardcore gamers.
The pay usually ranges from $20-$30 per hour.
2. Netflix Tagging Expert
Netflix employs people to watch movies and TV shows and then tags them with keywords that describe the content. This helps power their recommendation algorithms.
As a Netflix tagger, you work flexible hours watching Netflix and entering keywords into a database.
Skills needed are only basic computer proficiency and excellent attention to detail.
The ability to binge-watch Netflix at your job while making around $40,000 per year qualifies this as one of the best easy jobs out there.
3. Hotel Mystery Shopper
Mystery shopper jobs involve traveling to local hotels, resorts, and restaurants to evaluate customer experiences as an anonymous guest.
You get paid to leisurely dine out, relax at hotels, and review services.
No special skills are required beyond a sharp eye for detail. Flexible part-time positions are widely available with this remote work. Pay ranges from $10-$20 per hour.
4. House Sitter
If you don't mind someone else's living space, becoming a house sitter can be easy.
Home and pet owners hire house sitters to watch over their places and animals while away.
Your duties are simple – stop by once or twice daily to clean litter boxes, water plants, take in the mail, etc. You can usually stay at the home for free with full amenities.
Many house-sitting websites connect freelancers with homeowners and pay between $25-$45 daily.
5. Ice Cream Taster
One of the easiest jobs in the world is getting paid for eating ice cream.
Professional ice cream tasters sample new frozen dessert creations to provide objective taste, texture, and quality feedback.
You'll taste exciting experimental flavors and opine on ways to improve recipes.
Your taste buds, not a degree, qualify you for this role. Only passion for ice cream is required!
Most tasting jobs pay $40 per hour and take place at creameries or corporate research kitchens.
6. Mattress Tester
Companies regularly hire people to test out their mattress products and report back on comfort, supportiveness, and durability.
All you do is sleep on beds and provide your candid impressions. Requirements are the ability to sleep on the job – literally!
Sometimes you even get free mattresses out of the deal. Pay is around $15-$25 per mattress tested.
7. Water Slide Tester
Amusement and water parks need real people to test new waterslides before opening them to the public.
You'll act as a human guinea pig, going down slides and providing feedback.
Skills needed for this splashy gig are being a strong swimmer and not being afraid of heights.
Pay starts around $30 per hour with bonus perks like free food and all-day park access.
8. Fashion Shopper/Critic
Major retailers and fashion houses will hire shoppers to visit stores, browse online, and model their latest clothing.
You provide honest reviews about the newest styles. Ideal candidates are people who love clothes and keep up with trends.
Pay starts around $12 per hour, with top gigs earning over $50 per hour. Free outfits are a major perk!
9. Dog Walker
If you enjoy strolls and canine companionship, becoming a dog walker is one of the most enjoyable, easy jobs.
You get paid to take four-legged friends out for exercise and bathroom breaks.
Set your flexible schedule, walking dogs in your neighborhood for $15-$25 per 30 minutes.
Expect hugs, kisses, and tail wags from all your cute canine clients!
10. Cruise Ship Attendant
Working aboard cruise ships means getting paid to travel the world while enjoying free room and board.
Positions like pool attendant or bar server require minimal hours of light work.
When not on duty, you can relax onboard or explore ports of call completely free.
All expenses covered plus earning up to $2,000 monthly make this an amazing, easy job option.
11. Movie Extra
Becoming a movie extra is indeed one of the easiest jobs in the world. Getting cast as a movie or television extra requires no acting skills – just showing up!
All you do is sit in the background and occasionally walk around or pretend to talk.
You'll earn around $10-$20 per hour to be on set, act naturally, and get a behind-the-scenes peek at how productions are made.
With flexible gigs available, this is an easy part-time job for film fans.
12. Fish Hatchery Laborer
At commercial fish hatcheries, you hand-spawn fish, stock tanks, and prepare fish food.
On the job, your "co-workers" are brightly colored tropical fish and serene goldfish. An easygoing attitude suits this low-stress job ideal for nature lovers.
No experience is needed, and a calm, quiet work environment starting around $24,000 per year.
13. Clock Winder
If you've got time, why not get paid $25 per hour to wind clocks? Many institutions, churches, and historic sites hire part-time clock winders to keep their mechanical timepieces running.
It's a behind-the-scenes job with little pressure – just visit sites weekly or monthly and turn key cranks. Reliability and appreciation of history required.
14. Tea Taster
Fancy a sip of tea? Companies hire expert palates to sample and appraise batches of new tea leaves and blends.
You'll distinguish subtle nuances between varieties and ensure quality standards are met.
All that's required is a refined taste and passion for tea. Pay starts around $35,000 annually, with top cuppers earning over $80,000!
Read Also: How to Start a Phone Charging Business in Nigeria
15. Street Furniture Tester
Cities hire individuals to test public street furniture like benches, bus shelters, kiosks, and lighting. You'll sit, shake, and assess durability and comfort.
All you need is the ability to sit down and stand up repeatedly, along with attention to detail. This unusual but easy job pays up to $15 per hour.
16. Hot Tub Tester
Manufacturers of hot tubs and spas need people to soak in their products and evaluate aspects like water jets, controls, temperature, and energy efficiency.
Testing pools and hot tubs for a living may sound too good. But these sought-after part-time gigs exist and pay around $10 per hour. Just relax and prune your days away.
17. Resort Point Inspector
Travel agencies will hire inspectors to visit vacation resorts and provide detailed evaluations to improve guest experiences and identify issues.
Expect to lounge in a beach chair, golf, or get spa treatments – all in the name of work.
Strong writing skills are a plus to composing useful reports. Pay starts at around $30,000 annually, covering all your resort-hopping adventures.
18. Toy Tester
Companies like Hasbro and Mattel hire toy testers to try out games and products and then offer remarks from a child's perspective.
You'll play with Legos, Nerf guns, board games – anything new in development.
The only requirement is retaining your youthful imagination and sense of fun.
Pay starts around $13 per hour to play with toys and shape future bestselling hits.
19. Netflix Movie Tagging Expert
Netflix hires people to watch movies and tag them with keywords that summarize the genre, plot, and other details. Tagging helps power their recommendation engine.
No special skills are required beyond paying attention and basic computer abilities.
Work flexible hours watching Netflix programs while making around $40,000 annually. What's not to love?
20. Professional Sleeper
From testing narcolepsy medications to sleep studies, some research facilities will pay people to sleep. Daily nap gigs can earn up to $17 per hour to snooze in their labs!
If you can fall asleep easily, why not get paid for an "easy" skill few people can do on command? Plus, "professional sleeper" looks impressive on a resume!
Conclusion
The next time someone remarks you should get paid to sleep, watch Netflix, or play video games – let them know those jobs exist!
Opportunities await those seeking truly easy, low-effort careers. Explore hospitality, recreation, consumer products, and media industries to find your dream mellow job.
Don't waste years slogging away at a high-stress, demanding job. Start searching for a breezy livelihood better aligned with your passions and personality. You can get paid well to work easily!