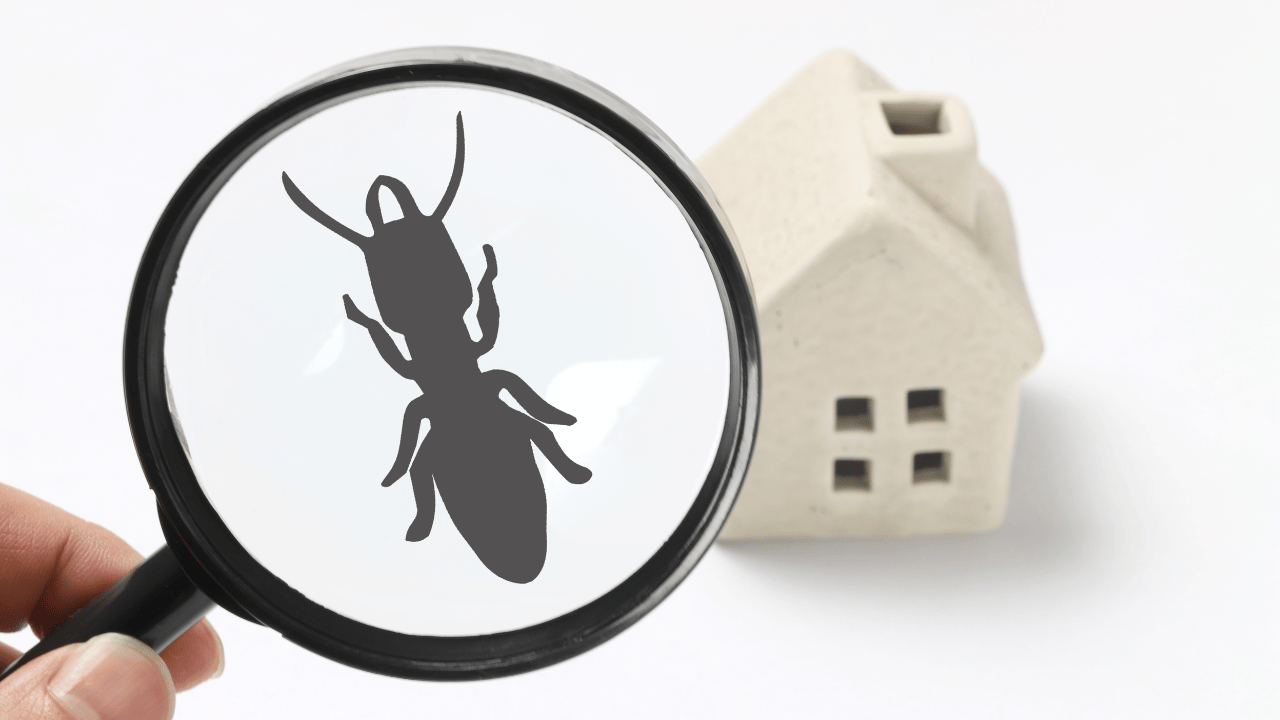 Attracting new customers consistently is crucial for any pest control business to thrive.
With the right marketing tactics, you can elevate your brand's visibility and generate quality sales leads.
This article explores 10+ of the most effective marketing strategies and ideas for pest control companies looking to expand their customer base.
Implementing even a few techniques can significantly impact your new customer acquisition.
10+ Best Ideas to Get Customers for Your Pest Control Business
Here are several ideas to help you get customers for your pest control business:
1. Focus on Customer Retention
One of the best ways to get new customers for a pest control business is to retain and satisfy your existing customer base.
Satisfied clients are far more likely to refer friends, family, and neighbors to your company.
Deliver amazing service, respond promptly to calls, send courtesy reminders about treatments, and go the extra mile.
Follow up after visits to ensure complete satisfaction. Offering retention discounts and incentives further boost loyalty.
Word-of-mouth referrals from happy recurring customers are often your most valuable source of new leads. Make this your priority.
2. Claim and Optimize Online Listings
In this digital age, searching online is one of the first things any potential customer will do when looking for pest control services.
You need to be findable on search engines and local business directories.
Claim and complete your Google My Business and Apple Maps listings with full details, stellar photos, and responsive customer reviews.
Do the same on directories like Yelp, Yellow Pages, Alignable, Manta, and any others relevant in your region.
Optimizing these free listings helps you stand out in local search results and builds trust and authority.
Be sure your website appears prominently on each listing also.
3. Paid Search Ads
Another powerful way to get your pest control business found online is through paid search advertising with Google Ads and Bing Ads.
You can target people in your service area by searching for terms like "pest control near me," "bed bug removal," "termite inspection," etc.
Displaying your ad above search results means you get seen first.
Paid search drives direct website visits and calls to your business. Start small to test effectiveness and slowly scale up your daily budget as you track conversions.
The focused reach makes it easy to see the ROI.
4. Retargeting Ads
Retargeting ads help you reconnect with website visitors through follow-up display ads across websites they visit later.
For example, if someone visited your site yesterday but didn't call, retargeting allows you to market directly to them again.
The familiarity of seeing your brand reinforces trust and may prompt the visitor to contact you.
Use retargeting to keep your business top of mind during the consideration process. Services like Google Ads and Facebook Ads offer retargeting.
5. Direct Mail Postcards
Don't underestimate the power of direct mail, especially to localized audiences. Promotional postcards can be highly effective for pest control – given that homeowners want to keep pests away.
Mailers allow you to target specific neighborhoods and streets with precision.
You can get creative with eye-catching graphics, deals, guarantees, and calls to action to generate calls and visits.
Insert a catchy tagline, description of your services, contact info, and website.
6. Door Hangers
Door hangers are another direct marketing tactic worth trying. Print glossy, attractive door hangers and pay someone to hang thousands on front doors around your target neighborhoods.
Include a compelling offer like 15% off or a free inspection to spur action. The physical hanger is a constant reminder every time residents come and go.
Follow up with a round of postcards a few weeks after hanging for maximum impact.
7. Home and Garden Shows
Look for opportunities to market pest control services at local home and garden shows, county fairs, festivals, conventions, and other well-attended community events.
Renting a booth gets you direct face time with ideal prospects.
Have samples, literature, giveaways, and displays to showcase your services.
Collect contact details of attendees interested in termite inspections, mosquito treatments, bed bug removal, and other services. Follow up promptly with custom quotes.
8. Home Inspector Partnerships
Partner up with local home inspectors who can refer your pest control business to clients needing treatment before completing home purchases. Offer the inspector a small cut of any deal referred.
You can also ask home inspectors to hand out your business cards and place drop cards with special offers in homes they visit.
Many will be happy to partner for the incremental income.
9. Real Estate Agent Partnerships
Similarly, real estate agents want happy clients in clean, pest-free homes. Work on relationships with prominent real estate offices and agents who can refer your business.
Educate agents on the importance of pest inspections during transactions so they bring up the need.
Offer co-branded flyers, referral fees, and small gifts to nurture partnerships. Be the reliable pest control partner agents keep top of mind.
10. Online Directories and Rating Sites
Remember industry-specific directories that help homeowners find pest control pros online.
Ensure complete and optimized profiles on sites like Porch, Thumbtack, HomeAdvisor, and more.
These sites allow for customer reviews, helping you stand out. While participating may involve some fees, the customer leads generated can justify the costs.
11. Digital Ads on Property Sites
Run Google and social media ads targeted locally on real estate portals like Zillow, Realtor.com, and Trulia.
People browsing homes and property listings online make great prospects for pest control services.
Tailor messaging around home inspections and pre-purchase treatments.
12. Sponsor Relevant Podcasts or YouTube Channels
Consider sponsoring locally-focused podcasts related to real estate, home services, gardening, and DIY.
15-30-second prerecorded ads build brand awareness. Offer a special deal only for podcast listeners.
Similarly, YouTube ads on smaller channels about homes, inspections, cleaning, etc., can reach engaged viewers in your area.
13. Launch an Educational Blog or Videos
Start an educational blog, FAQ page, or video series on your website teaching people about local pests, prevention, home treatments, yard care, and more.
Offer useful "Pest Control 101" style content to establish expertise.
This content also improves your visibility on search engines over time. Just avoid overly promotional language. Focus on helpful information that mentions your services.
14. Network with Related Professionals
Join and participate in local professional associations related to real estate, construction, facilities management, and property care. Get to know other local members and share referrals.
You can also connect with window cleaners, landscapers, house cleaners, handymen, and plumbers who may encounter signs of pests and need a trusted referral partner.
15. Host Community Educational Events
Consider hosting free local events like library seminars, homeowner association meetings, chamber events, or park districts. Educate about pests while showcasing your expertise.
For example, a "Protecting Your Home from Termites" talk gives you valuable face time with engaged homeowners.
Just focus on education rather than sales pitches. Sign people up for more info to follow up later.
16. Loyalty Programs
Offering a loyalty program incentivizes recurring business. Give customers a punch card – after X visits, they get one free.
Or provide progressive discounts the more services they purchase from you over a year.
Gamification techniques like reward points for referrals and reviews also build engagement.
Highlight the program prominently on your website so people sign up to participate.
17. Monthly Newsletters
Send existing customers helpful monthly newsletters with pest prevention tips, special offers, company news, fun facts, etc.
This engages them while positioning them as an authority. It also reminds them to inform you about new pest issues between visits.
18. Social Media Presence
Maintain active social media business profiles on Facebook, Instagram, Twitter, and LinkedIn.
Share service content, company news, special deals, DIY tips, fun facts, and more. Respond promptly to inquiries.
This provides added visibility and a way for customers to interact with your brand. Just stay thoughtful about the content you share publicly.
19. Remarketing and Lookalike Targeting
When someone interacts with you already – calling, emailing, visiting your website or engaging on social media.
You can continue to market to them through custom audiences and lookalikes.
For example, if 100 people visited your website in the past month, you can create a "website visitors" audience to target ads.
Or have Facebook find people demographically similar to convert prospects.
20. Analyze the Customer Journey
Analyze at what points potential customers currently learn about and reach out to your business. Then, look for more ways to get ahead of them earlier in their journey.
For example, if most calls come from online searches, increase SEM. If realtors refer many, form more agent partnerships.
Adjust efforts based on where people intersect with your brand.
Key Takeaways
Focus on amazing service and retention to spur referrals
Claim all relevant online listings and profiles
Run paid search ads catered to local customers
Use retargeting and remarketing to reconnect with prospects
Leverage direct mail like postcards to specific streets and neighborhoods
Partner strategically with home inspectors, agents, and related professionals
Host educational events positioning your expertise
Incentivize referrals and loyalty with discounts or rewards
Maintain consistent social media and email communication
Analyze customer journeys to optimize spending
Conclusion
With the right mix of digital promotions, offline ads, educational content, partnerships, and retention programs, you can continually attract new pest control customers within your service area.
Test different approaches and double down on tactics with the best ROI.